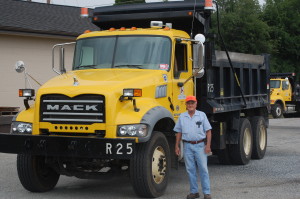 In order to secure your commercial driver's license, you must be at least 21 and pass a series of tests. You will be given a drug test and a physical examination. Once you have passed the above, a skills test will also be given. This can be the hardest of them all, but when you attend a truck driving school, all of the techniques needed are taught by a qualified instructor. You will receive an intense training and will know how to operate a vehicle of great size and weight. You will also know the rules of the road from a truckers' point of view. You will be given hands-on-training at whichever truck driving school you choose. They have driving courses and field tests where you can practice on. A lot of truck driving schools have on-site driving courses. You will be given the one-on-one attention required to attain your career goals.
Many of the truck driving schools that are available nationwide will also guide not only in the training. They will also help you find a job once you have graduated. The length of the course that each truck driving school offers will differ. You may be able to get your commercial drivers' license in as little as three weeks. You may also need a more intense training course. Truck driving schools are designed to help you in advancing your career as a trucker. As the population grows, so does the requirement for experienced truck drivers. Choosing the truck driving school that is right for you may take some time and effort, but is rewarding in the end. Truck driving school will help you build the confidence you need to become a safe as well as a responsible driver.
Defensive Driving Is Your Responsibility
The defensive driving skills that you will learn while attending truck driving school are an important part of your education. Becoming a truck driver will certainly take both time and concentration. The willingness to learn and to apply the skills is up to you. In fact, it has never been more important to drive defensively, than when you are behind the wheel of a semi truck. The mistakes you will or won't make can be life changing. Becoming a truck driver takes pure dedication and driving defensively is definitely you responsibility, for your safety and the safety of others. If you are looking for a way to become a truck driver, then attending a truck driving school is a necessary part of obtaining your career objectives.
Filed under: Trucking School